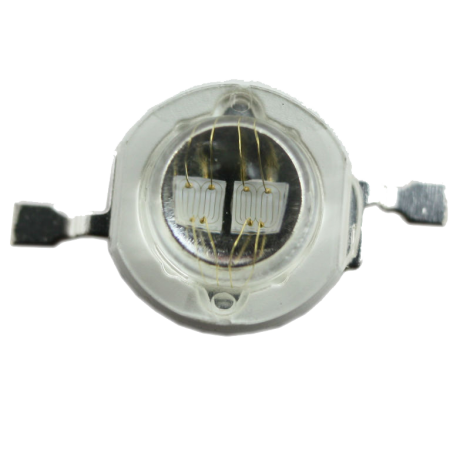 3W UV 410nm High Power LED
Product Model: WL-P3EP4545UV140-410
Features:
99.99% gold wire bonding, 1.2mil
Red copper substrate
Epoxy resin lens
Epileds, 2pcs * 45mil Chips
Meet CE, ROHS Compliant
Applications: Health Care, Scientific Instruments, Agricultural lighting, Aquarium, horicultural lighting and other professional lighting.
Beam Angle:  60 degree and 120 degrees are available
Type: The LED could mounted on Star PCB or ONLY emitter.
Custom Solution: We could offer custom LED solutions, if you need any support, please contact us.
---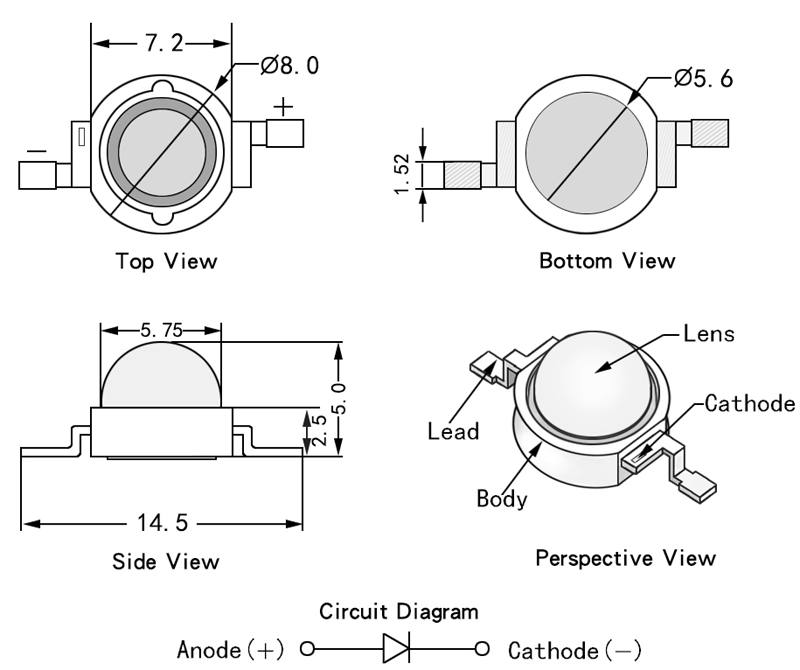 | | | | | | | |
| --- | --- | --- | --- | --- | --- | --- |
| Parameter | Symbol | Min. | Typ. | Max. | Unit | Test Condition |
| Forward Voltage | VF | 3.2 | 3.4 | 3.6 | V | IF=700mA |
| Reverse Current | IR | --- | --- | 50 | uA | VR=5V |
| 50% Power Angle | 2θ1/2 | --- | 140 | --- | deg. | IF=700mA |
| Radiant Power  | Po | 600 | --- | 800 | mW | IF=700mA |
| Peak Wavelength | λp | 405 | 410 | 415 | nm | IF=700mA |