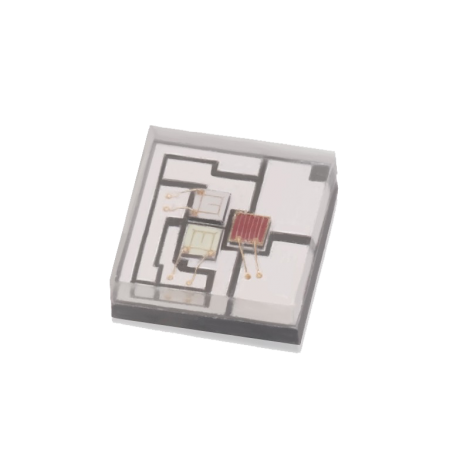 3535 RGB 3W High Power LED with Flat Lens
Product Model:

WL-3

P3535EP180

C3b1-

RGB-F
Features:
99.99% gold wire bonding, 1.2mil
Ceramic substrate
Meet CE, ROHS Compliant
Applications: Flashlight, stage light, disco light, Garden light and other professional lighting.
Available Beam Angle: 60 degrees and 120 degrees, 180 degree - Flat lens (without dome lens) 
Packaging Type: SMD2835, SMD3030, SMD3528, SMD3535 and SMD5050 are all available
Available Color Temperature: 2700K-3200K, 4000K-5000K, 5000-6000K, 6000K-7000K, 8000K
The package also could be customized with other available wavelength/colors (The wavelength is  available from 365nm-1050nm). We offer custom LED solutions, if you need any support, please contact us.
---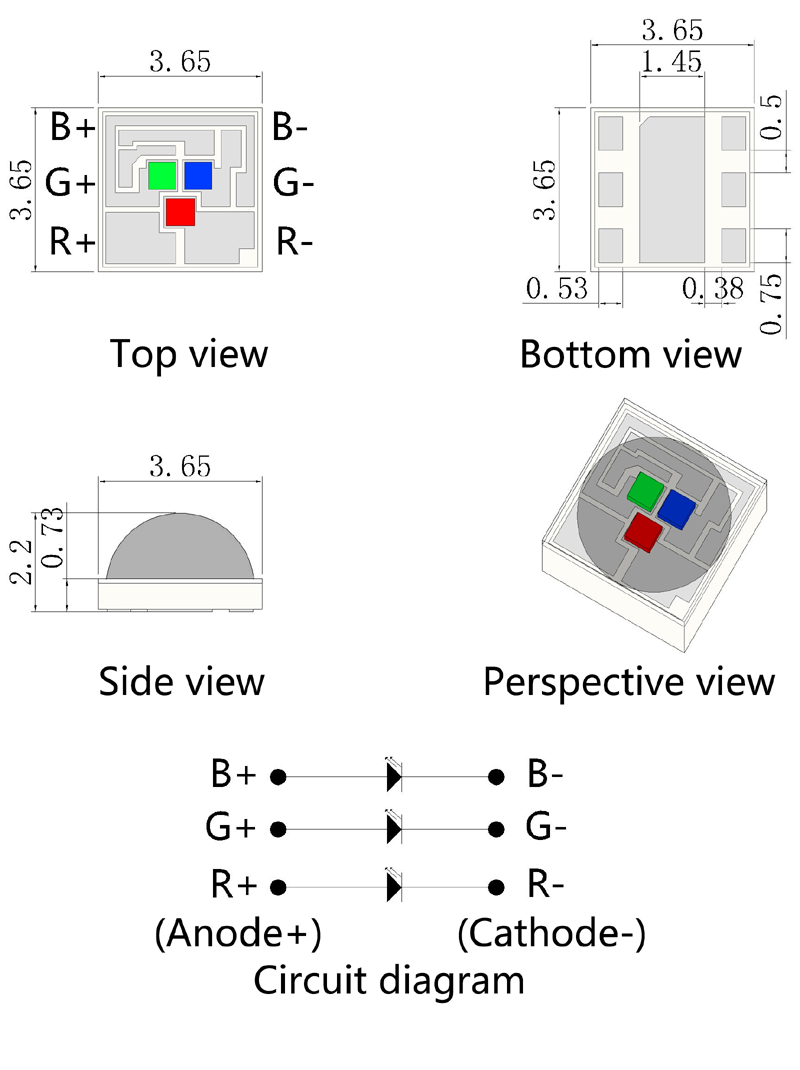 Absolute Maximum Rating @ Ta=25°C
| | | | |
| --- | --- | --- | --- |
| Parameter | Symbol | Maximum Rating | Unit |
| Continous Forward Current | IF | 350 | mA |
| Peak Foward Current (1/10 Duty Cycle, 0.1ms Plus Width) | IFp | 500 | mA |
| Reverse Voltage | VR | 5 | V |
| Power Dissipation | PD | 1000 | mW |
| Electrostatic Discharge | ESD | 1000 | V |
| Operating Temperature | TOPR | -25°C to +85°C | °C |
| Storage Temperature | TSTG | -35°C to +105°C | °C |
| Lead Soldering Temperature | TSOL | 360°C | °C |
Electrical Optical Characteristic @ Ta=25°C
Parameter
Symbol
Color
Min.
Typ.
Max.
Unit
Test Condition
Forward Voltage
VF
Red
2.0
2.4
V
IF=350mA
Green
3.0
3.4
V
IF=350mA
Blue
3.0
3.4
V
IF=350mA
Reverse Current
IR
10
μA
VR=5V
Viewing Angle
2θ1/2
120
deg
IF=350mA
Luminous Flux
Φ
Red
40
50
lm
IF=350mA
Green
60
90
lm
IF=350mA
Blue
15
25
lm
IF=350mA
Dominant Wavelength
λp
Red
620
622.5
625
nm
IF=350mA
Green
520
522.5
525
nm
IF=350mA
Blue
460
462.5
465
nm
IF=350mA